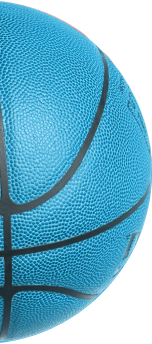 Achievements
Azerbaijan Basketball Federation (ABF) was registered on March 12, 1993. He has been a member of the International Basketball Federation (FIBA) since 1994.
The main goal of the ABF is to develop the sport of basketball in Azerbaijan and to enhance the sports honor of our country. ABF carries out its activities in cooperation with the National Olympic Committee of Azerbaijan, the Ministry of Youth and Sports and FIBA.
The main activities of ABF are:
Wide promotion and popularization of basketball in Azerbaijan;
Development and implementation of promising programs for the development of basketball in Azerbaijan;
organization and holding of domestic competitions for different age groups;
ensuring the participation of national teams in international competitions;
Increasing the prestige of Azerbaijani basketball in international sports organizations;
study of international experience in the development of basketball and its application in the country;
organization of scientific research and methodical work in the field of basketball;
Improving the training system of highly qualified basketball players and specialists.
ABF regularly holds national championships and competitions of the Children and Youth Basketball League. In addition, ABF provides regular 3x3 basketball competitions in the country, which has recently been given great importance by FIBA. ABF pays special attention to the preparation of the Azerbaijani men's and women's 3x3 basketball teams for the IV Islamic Solidarity Games to be held in Baku in 2017, and our teams will participate in the qualifying competitions for the 3x3 European Championship in July this year.
ABF pays special attention to the training and development of young basketball players in our country and for this purpose provides continuous selection work by coaches. It should be noted that in July this year, the Azerbaijani U16 and U18 national teams will participate in the European Championship (Division C).
Achievements of the national teams of Azerbaijan:
2005 - I Islamic Solidarity Games (1st place, men)
2006 - European Development Cup (1st place, men)
2008 - European Championship Division C (1st place, men)
2015 - U-18 European Championship Division C (2nd place, men)
2022 - U-18 European Championship division C (3rd place, men)