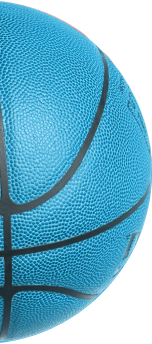 History of the Federation
After Azerbaijan gained independence, the Azerbaijan Basketball Federation (ABF) was established in 1992.
In 1994, the Azerbaijan Basketball Federation (ABF) became a full member of the International Basketball Federation (FIBA), which gave our teams the right to participate in international competitions under the flag of our independent state.
In 1997-2000, ABF was expelled from the European Basketball Federation for not participating in any FIBA ​​meetings and events.
In 2000, a new leadership of the Azerbaijan Basketball Federation was elected.
Thanks to raising international relations to a new level, ABF's membership in this international organization was restored at the FIBA ​​Congress held in Turkey in 2000.
In August 2002, the President of the National Olympic Committee, Mr. Ilham Aliyev, received the famous basketball player, Olympic, World and European basketball champion Rimas Kurtinaytisi, and in September of that year, Kurtinaytisi was appointed head coach of the national team. team. The arrival of the famous Lithuanian in Azerbaijan gave a strong impetus to the development of basketball in our country. [1]